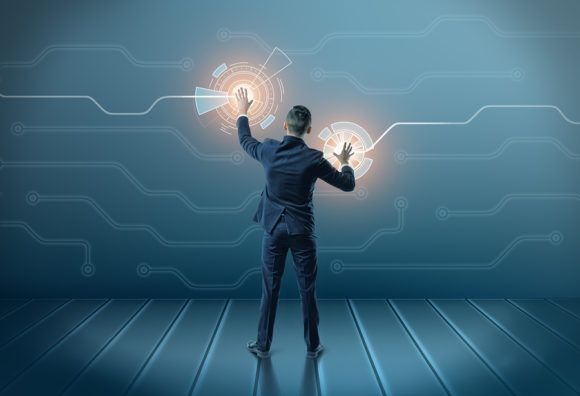 Just a week ago, Zywave announced the acquisition of Advisen , a provider of data, media and technology solutions for the commercial property and casualty insurance market. Founded in 1983, ITC is headquartered in Carrollton, Tex., and serves more than 250 insurance companies and more than 9,000 agencies. ITC is the largest provider of insurance agency websites in the United States and powers more than two million monthly auto and home quotes through its comparative rater TurboRater. Currently, ITC serves more than 250 insurance companies and more than 9,000 agencies. Agency Marketing Services & Solutions. A comprehensive digital agency marketing offering that includes website design, marketing communication automation, search engine optimization (SEO) and search engine marketing (SEM), custom content services and social media services. Personal Lines Comparative Rater. A highly accurate, web-based personal lines rater that automates the quoting process and enables users to automatically receive multiple quotes instantly, currently powering more than 30 million unique quotes per year. Agency Management System. The browser-based agency management system (AMS) provides the foundation for P&C agency operations, increasing operational efficiency and simplifying day-to-day activities. Zywave plans to align and integrate ITC's products with its Sales Cloud offering, which includes front-of-office solutions that streamline mission-critical workflows to strengthen organic growth.
https://www.insurancejournal.com/news/national/2020/11/24/591821.htm
sneak a peek here alt="[Education]" width="300" align="right"/>
"Best restoration" awards went to Midas of Richmond 's location at 1208 N. Arthur Ashe Blvd. and VCU's Scott House at 700 W. Grace St. Team members on the Midas project included architect Baskervill and contractors Capstone and Hourigan. The Scott House restoration was designed by Glavé & Holmes and involved engineering firms Wiss, Janney, Elstner Associates; DMWPV; Engineers Plus; and Draper Aden. Other restoration nominees included the Garland house at 4603 Sulgrave Road, The Honey Shop building at 405 E. Grace St., and the Straus apartment building at 2025 Monument Ave. An additional Golden Hammer recognizing community and social impact was awarded this year to Caritas for its Caritas Center, a $28 million conversion of a former Philip Morris complex at 2220 Stockton St. Team members included Walter Parks Architects, Historic Housing, Lu+Smith Engineers, Balzer & Associates; KBS; Flourish Spaces, HG Design Studio and HDAdvisors.
https://richmondbizsense.com/2020/11/23/10-construction-projects-nail-down-golden-hammer-awards/